THE MOST ADVANCED LOCATION-BASED MOBILE ADVERTISING ON THE MARKET
MADE FOR RESTAURANTS
Where do local customers live, work and play? How can your restaurants use location-based marketing to reach them and drive new business, increase loyalty, and measure what marketing REALLY works?

RestaurantGeofencing.com designs and deploys brand-approved, hyper-local campaigns that help restaurant marketers and owners reach the right customers with pin-point precision. We employ a three-prong approach of customer intelligence, precise targeting and ad delivery (across display, video, OTT/CTV, and social) and expert optimization with actionable reporting based on what really works to drive foot traffic and sales.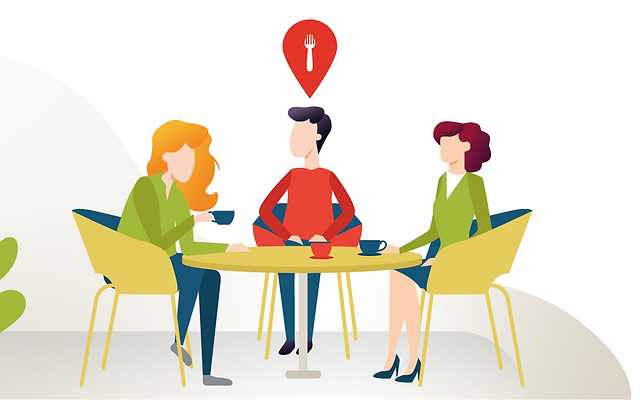 TARGET CUSTOMERS WITH THE POWER OF GEOFENCING TECHNOLOGY
Geofence where your customers frequent such as competitor restaurants; coffee shops to grocery stores; parking lots to train stations; major employers to local businesses. It's the equivalent of digital a frames in front of your competitors and digital flyers instead of community outreach.
Serve mobile ads using GPS technology to the people who enter these locations. Drive website visitors and walk ins with action oriented banner ads. Your ads show up in a highly vetted list of websites and mobile apps so you can be sure your restaurant brand is safe.
Report conversions whenever a captured user enter your restaurant. Geofences are accurate within feet!
CUSTOM GEOFENCING
Target a custom list of locations such as:
Competitor Restaurants

Coffee Shops

Office Buildings

Train Stations

Parks

Event Locations During Specific Date & Time Ranges

Any Location You Want!
ADDRESSABLE GEOFENCING FOR RESTAURANTS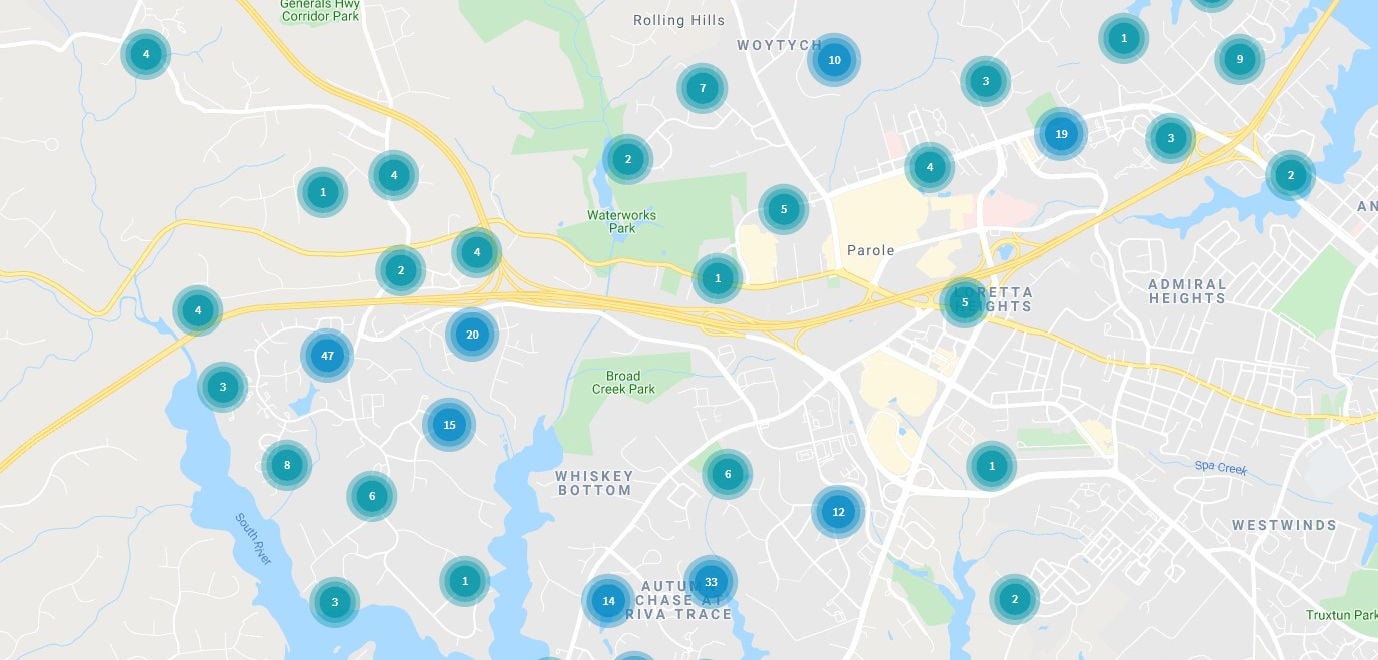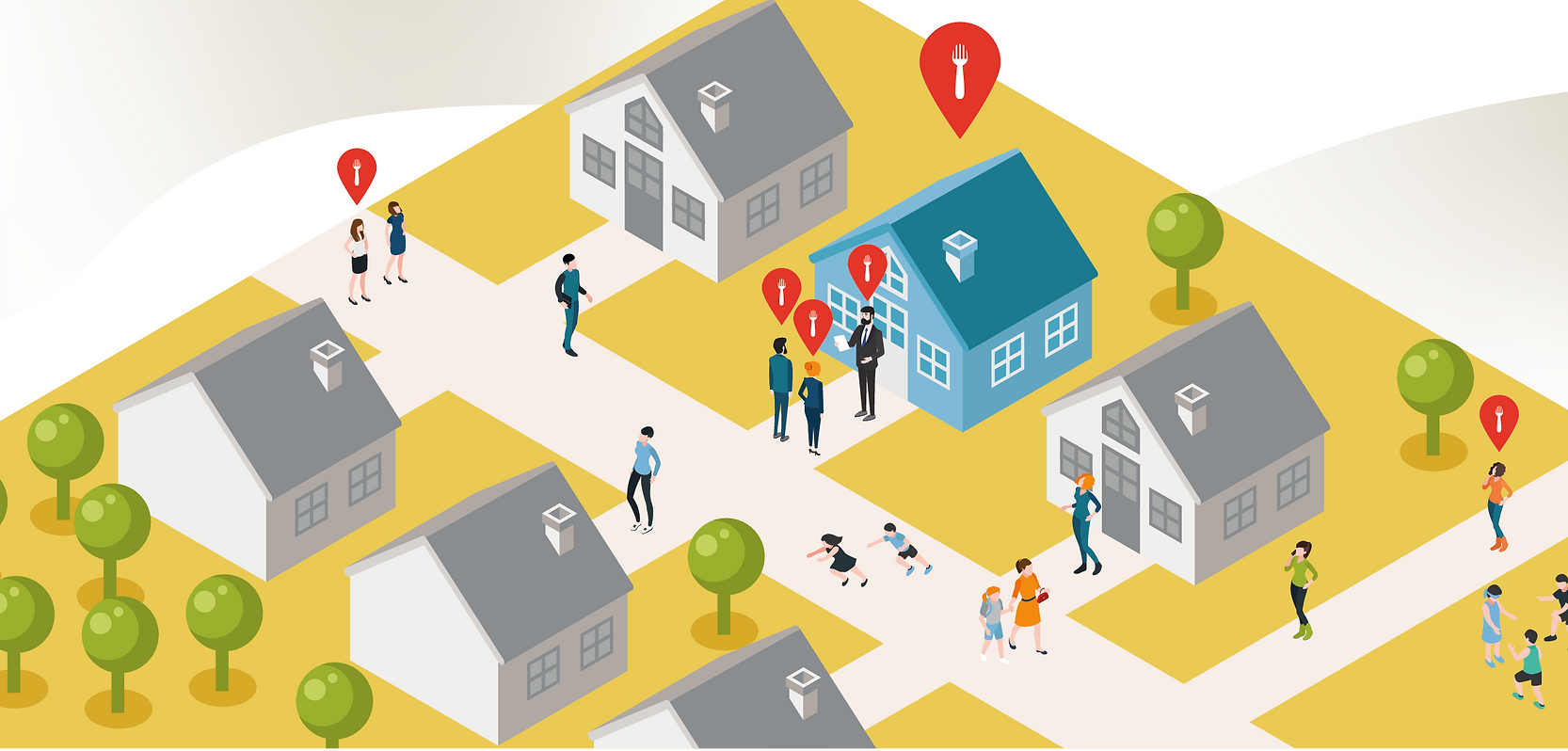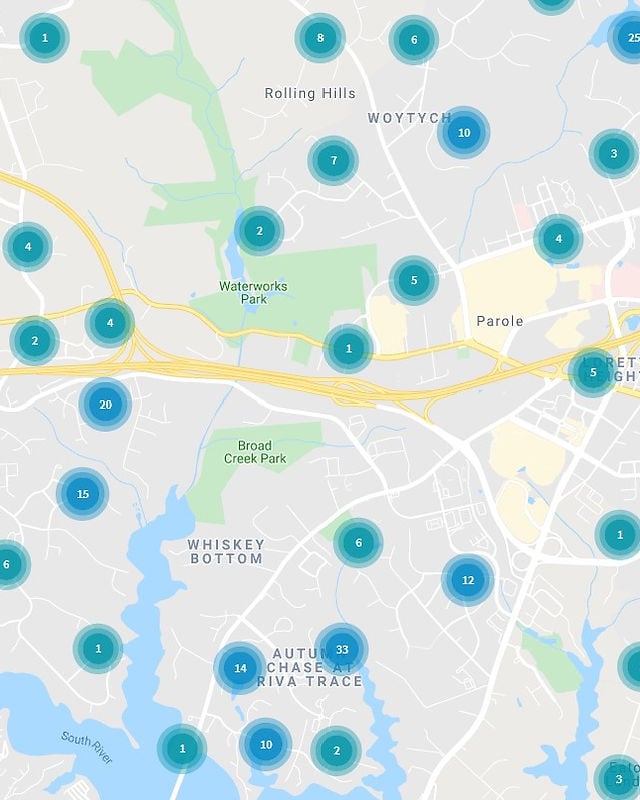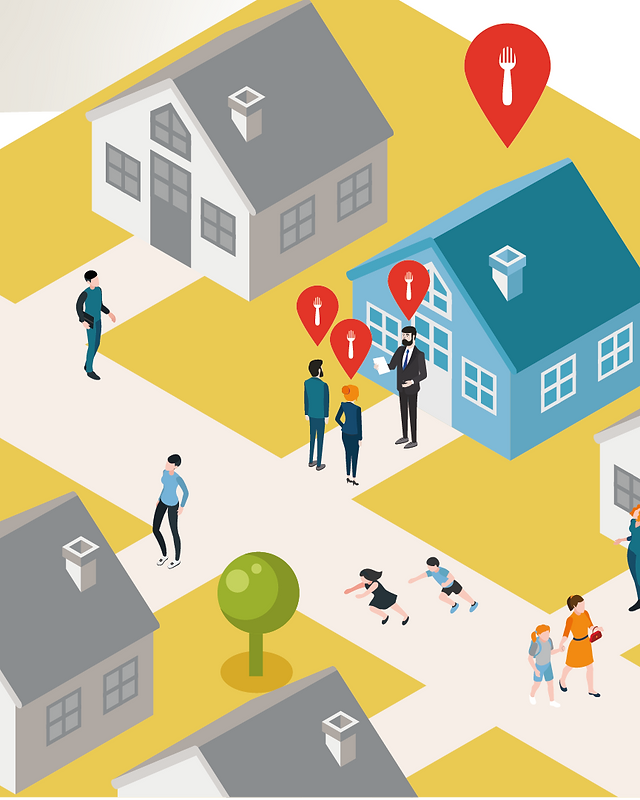 TARGET SPECIFIC HOUSES
With Addressable Geofencing, you can target specific households based on demographic data and serve ads to mobile devices and connected TVs.
​
Target houses within zip codes based on:
Age

Education

Home Value

Gender

Number and Age of Children

And much more.
​​
Drive brand awareness, traffic to your website and, most importantly, walk-ins to your restaurant!

FAQ
WHAT ARE TARGET ZONES?
A virtual geofence is traced around an area where the restaurant wants to target customers visiting another physical location (i.e a competitor restaurant, a venue or a specific part of town, etc.)
When the customer enters the geofenced target location, they will then be served your restaurant's ads on their mobile device.
WHAT ARE CONVERSION ZONES?
Conversion Zones are the most powerful tool for tracking online to offline conversions in mobile restaurant advertising. By tracing a virtual Conversion Zone around a physical location, restaurant marketers can measure the amount of physical traffic to the location from any customers who have seen your ad.
WHERE DO MOBILE ADS APPEAR?
Mobile ads will appear on the tens of thousands of mobile apps and mobile websites that accept advertising, such as The Weather App, MSN, ESPN as well as social media on Facebook and Instagram. Mobile ads can be various sizes and can rotate to deliver key messaging and branding for each restaurant.
OTT/CTV
AFFORDABLE, HIGHLY-TARGETED, UNSKIPPABLE COMMERCIALS
Over The Top (OTT) means we no longer have to go through major cable companies like Comcast or Verizon Fios to purchase expensive TV campaigns.
​
Connected TV (CTV) are devices that we can target and track like any other device (mobile, laptop, tablet) with pinpoint accuracy and conversion metrics.
Using cross-device matching, based on Wi-Fi and IP Address, we can group all the devices together in an apartment. Laptops, mobile phones, tablets, connected TVs - all become one and trackable.
Imagine being able to show a commercial on TV to someone after they use their laptop to visit your website.
​
Or a commercial on TV to someone whose mobile device visited your main competitor.
All of that, and more, is possible.
We can also track what happens after someone watches your commercial. We'll know if they convert on your website with their laptop or tablet. Or visit your restaurant with their mobile device.
MONTAGE VIDEOS
Provide your own 15 or 30 second video or have us create one for you.
Montage videos combine client-provided or stock assets in the form of still imagery, music and professionally recorded voice-over into an informative and visually captivating video.
Pricing:

$395 – 15 second video
$695 – 15 second & 30 second video


RestaurantGeofencing.com runs on the Simpli.fi platform, the programmatic platform purpose-built for localized advertising. We overlayed our BI and reporting system on top of Simpli.fi because it is, hands down, the most sophisticated geofencing technology on the market today. Combined we offer unparalleled scale and precision in mobile geofencing and attribution. Our ability to draw custom shaped geofences is unique among platforms and allows for granular advertising never seen before.
PRICING
SAVER
$195/Month
18,750 Guaranteed Ad Views in Target Zones

5 Geofences
​
$195 Set Up Fee
STANDARD
$395/Month
37,500 Guaranteed Ad Views in Target Zones

15 Geofences
​
1 Addressable Geofencing Audience
​
$395 Set Up Fee
PREMIUM
$795/Month
75,000 Guaranteed Ad Views in Target Zones
25 Geofences
​
3 Addressable Geofencing Audiences
​
$795 Set Up Fee
UNLIMITED
$1,295/MONTH
125,000 Guaranteed Ad Views in Target Zones
​
Unlimited Geofences
​
$1,295 Set Up Fee
FACEBOOK/ INSTAGRAM MULTIPLIERS
$395/Month
Add to Any Package Standard or Above
ASK ABOUT OUR PACKAGES FOR GRAND OPENINGS!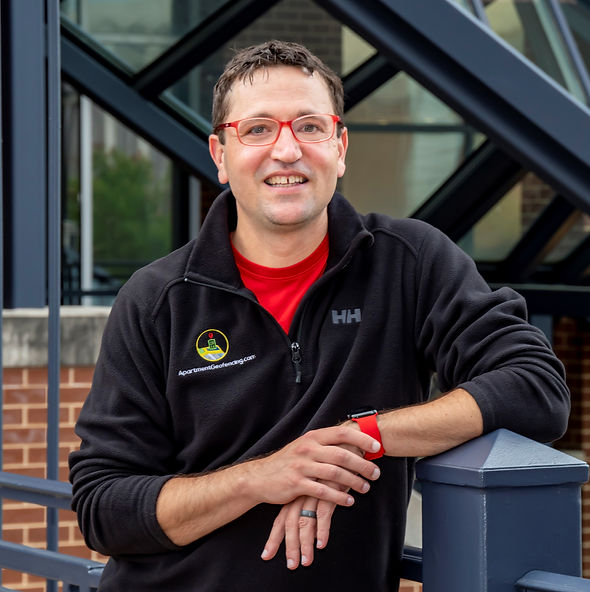 RestaurantGeofencing.com is owned and operated by the team at Intrinsic Digital. We are a group of digital marketers focused solely on implementing geofencing technology for our restaurant clients.

Matthew Kilmurry, Chief Executive Officer, has been a pioneer in digital marketing within the restaurant industry since the early 2000s. Matthew started in digital marketing by optimizing restaurant websites for search engine rankings and has been deeply involved in the industry as technology and tactics have evolved. Matthew has worked both within advertising agencies and corporations. He understands the need of restaurant marketers to show real results to their operations and ownership teams.
GET IN TOUCH
1910 Towne Centre Boulevard, Suite 250, Annapolis, MD 21401
RestaurantGeofencing.com is owned and operated by Intrinsic Digital. Give us a call!
(443) 241-8051