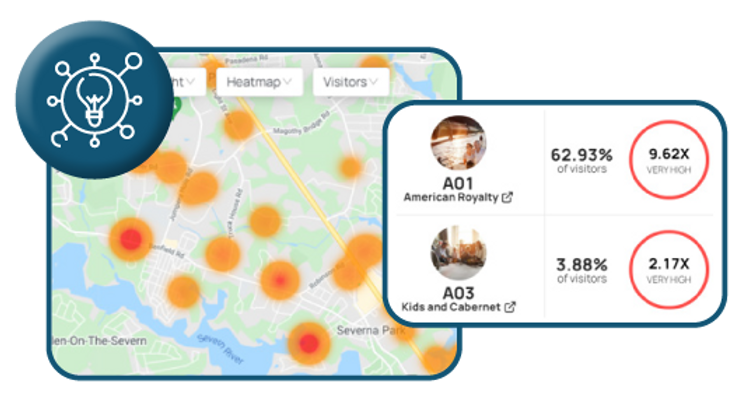 Find where customers live, work, and play
Identify residential neighborhoods
Analyze demographic profiles
Location-based data tools with 2+ year history of nationwide mobile location data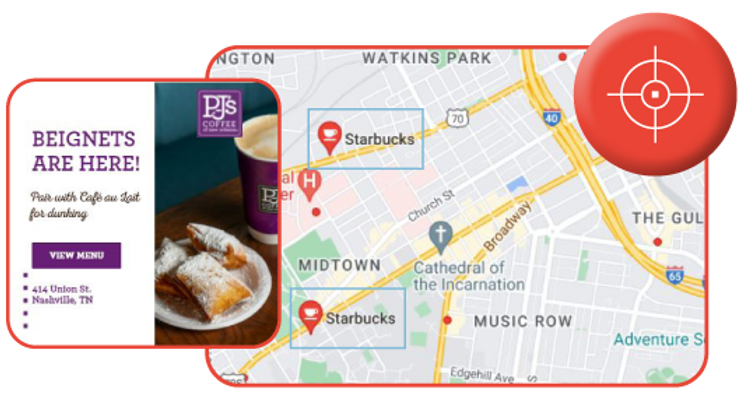 Precise Targeting & Ad Delivery
Target specific areas (even competitor locations) or households and serve ads to mobile devices and connected TVs
Track your ad reach when a customer that was shown your ad walks into your location
Drive new customer acquisition through engaging creative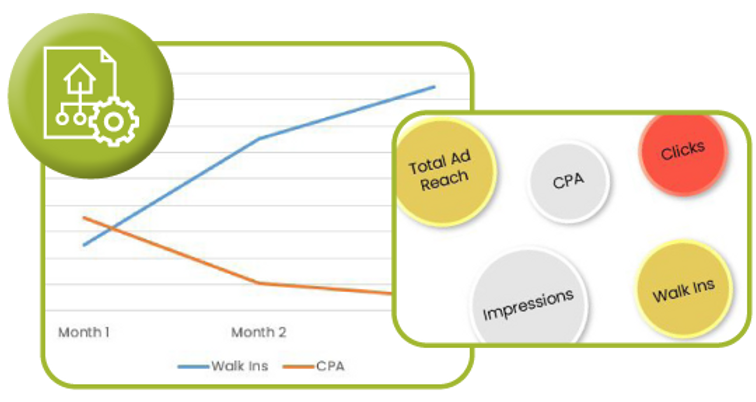 Monthly analysis and recommendations from your dedicated Account Rep
Statistics like CTR (click through rate), walk-ins, and CPA (cost per walk-in)
Ongoing optimization for more traffic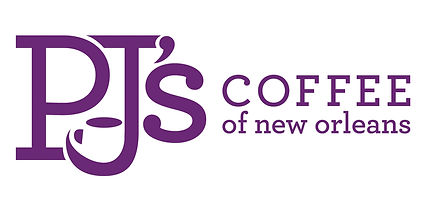 During the first three months of the campaign launch for five PJ's Coffee locations, we were able to deliver 1,165,793 ad impressions, 25,463 commercial views, and 836 walk-ins.
All five campaigns outperformed our key reporting benchmarks. For example, CTR (click through rate) sat high above the industry standard of 0.12% at 0.22%, indicating that the banner ads performed extremely well. We also recorded 2,574 clicks to the website with a low CPC (cost per click) of $2.83, we typically see this sit between the $3.00 - $3.50 mark.
​
These results were exactly what we hoped to see: the walk-ins increased while the CPA decreased. See the graph from the report below.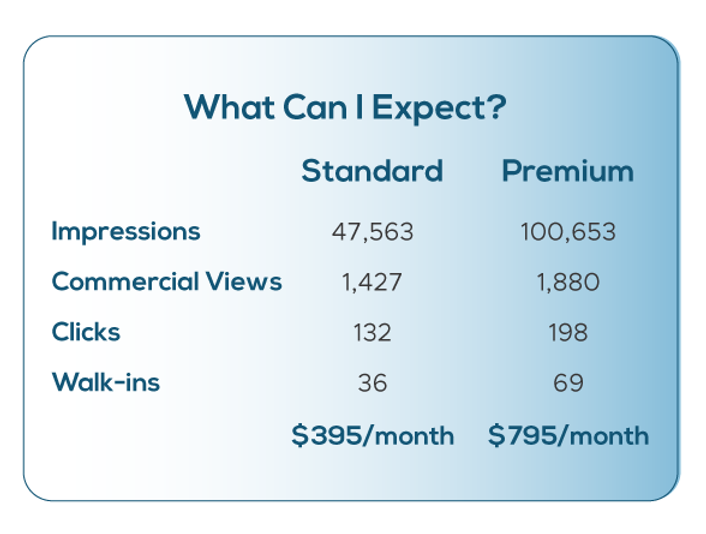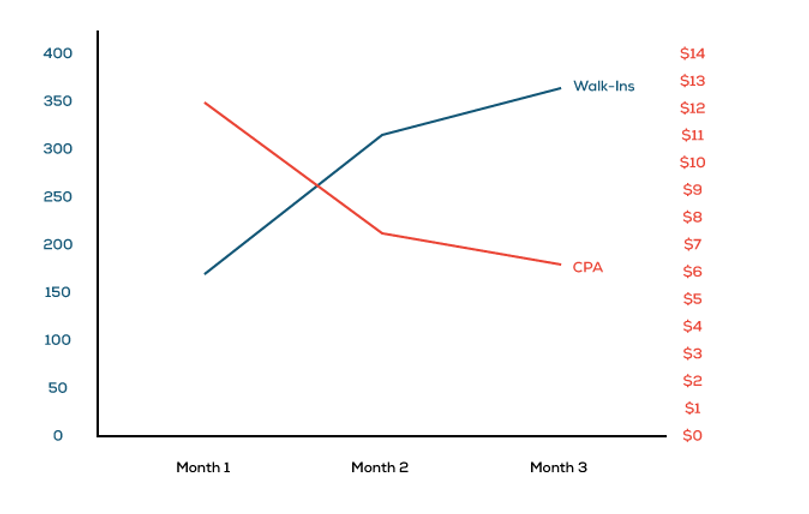 Want to start seeing stats like these? Sign up & save!
The first 20 locations to sign up will have their set up fee waived. Corporate will pay 50% of the set up fees for the other locations. You must sign up by May 31, 2022, to take advantage of these offers.
Click the "Sign up now!" button to book a time with our Director of Sales, Nicole Levin.
Affordable packages start at $195/month.